When creating new folder using the F7 or FC context menu, the name of the folder containing "%" (percent sign) will be changed. The % sign causes change of the % character itself and the two characters that follow it, to one blank character that is invisible and has no size in the width of the line character.
Typing folder name:
After renaming the folder, everything works correctly.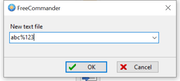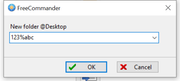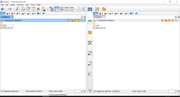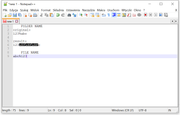 I'm working on FreeCommander XE 2020, Build 810a 32-bit public on Windows 10 1909, both "stationary" and portable.